RIBBA's Membership General Body Meeting - April
RIBBA's Membership General Body Meeting - April
Tuesday, April 26, 2022 (6:00 PM - 7:30 PM) (EDT)
Description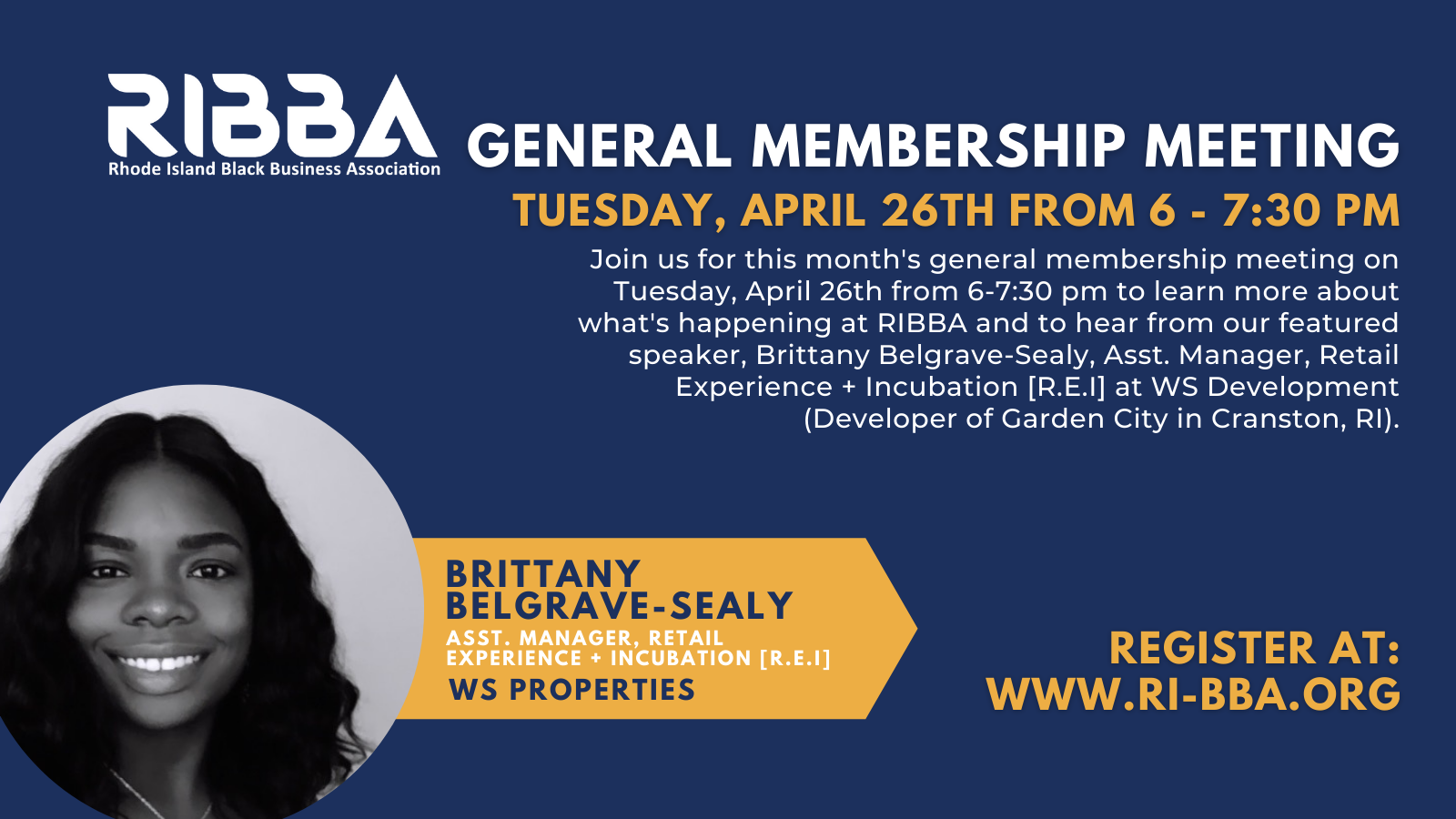 Join us for this month's general membership meeting on the Tuesday, April 26th from 6-7:30 pm to learn more about what's happening at RIBBA and to hear from our featured speaker, Brittany Belgrave-Sealy, Asst. Manager, Retail Experience + Incubation [R.E.I] at WS Development (Developer of Garden City in Cranston, RI).
More about the Speaker:
Brittany Belgrave-Sealy: Britt has worked with WS for 3 years, helping brands and businesses break into the physical retail space, providing industry resources and experiences to brands across WS properties. Her background is in marketing and brand communications. She's been working with small businesses in the retail space for 7 years- merchandising store interiors and creating strategies for the brands' advancement. In the last 4 years, her department has opened over 120+ pop-ups.