RIBBA's Membership General Body Meeting via Zoom - February
RIBBA's Membership General Body Meeting via Zoom - February
Tuesday, February 22, 2022 (6:00 PM - 7:30 PM) (EST)
Description
Join us for our monthly general membership meeting on Tuesday, February 22nd from 6-7:30 pm to learn more about what's happening at RIBBA and about relevant opportunities for you and your business to take advantage of.
With February being Black History Month, we are excited to present: Valerie Tutson, Executive Director of Rhode Island Black Storytellers for a special presentation on 'Black Storytelling: Why it Matters'.
About the presenter:

Valerie Tutson: Executive Director of Rhode Island Black Story Tellers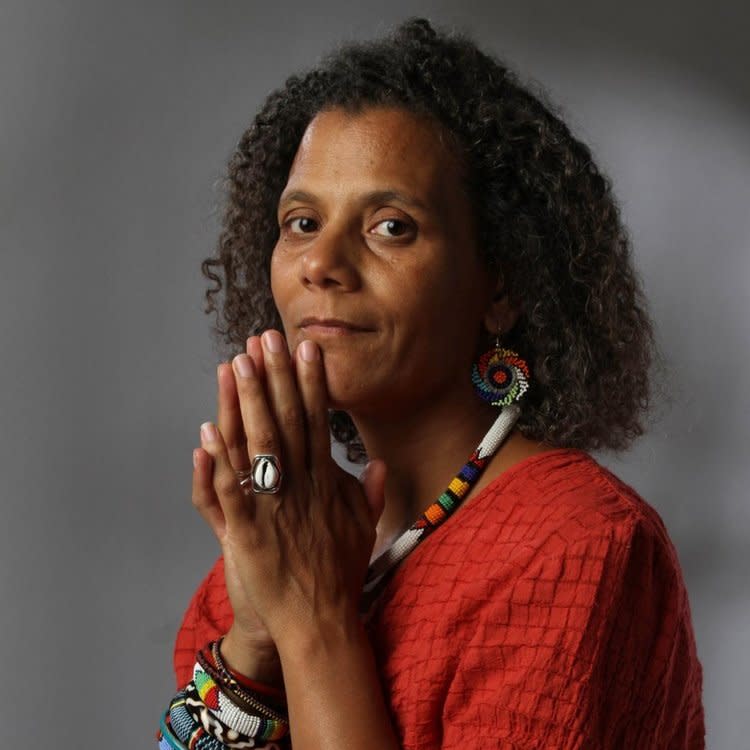 Valerie Tutson was graduated from Brown University with a self-designed major, Storytelling As a Communication's Art, and a Masters in Theatre. Valerie travels the country and world teaching storytelling and gathering and sharing stories and songs. She has been a featured performer on national and international stages since 1991. In addition to telling stories herself, Valerie is committed to providing opportunities for others tell their stories. For 12 years she hosted Cultural Tapestry, an award-winning show for COX Television, celebrating the diverse cultures of Rhode Island. She was also on the staff of the International Theatre Festival of Tolerance for 12 years, working. Valerie is a founding member and Executive Director of the Rhode Island Black Storytellers, and director of FUNDA FEST: An Annual Celebration of Black Storytelling. Valerie has received numerous awards and recognitions for her work. In 2013 she received the Legacy Award from Big Brothers and Sisters of the Ocean State, in 2014 she received a community service award from Oasis International, and an Honorary Doctorate of Fine Arts from Rhode Island College, where she was also the Commencement Speaker. In 2017 Valerie received the Public Humanities Scholar Award from the Rhode Island Council for the Humanities for her work to promote storytelling. Valerie was a 2018/19 Intercultural Leadership Institute Fellow, and recipient of the 2019 Pell Award for Excellence in the Arts from Trinity Repertory Company. One of her passions is the intersection of art and health, and she serves on the RI Art and Health commission.

Zoom
Virtual meeting link sent upon registering
Tuesday, February 22, 2022 (6:00 PM - 7:30 PM) (EST)