LEAP Initiative: Financial Literacy 101
LEAP Initiative: Financial Literacy 101
Thursday, February 18, 2021 (4:30 PM - 5:30 PM) (EST)
Description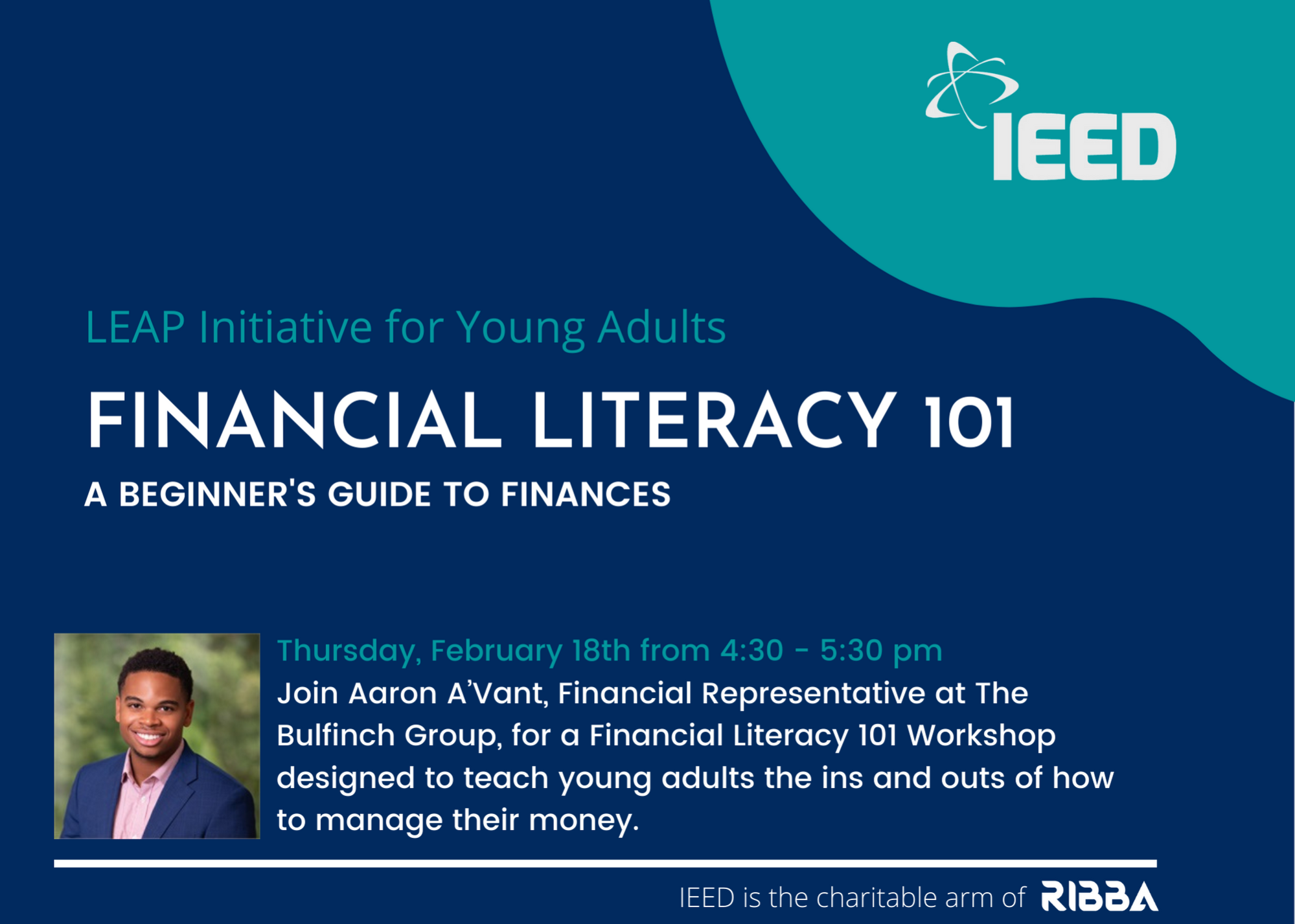 Join Aaron A'Vant, Financial Representative at The Bulfinch Group for a Financial Literacy 101 Workshop designed to teach young adults the ins and outs of how to manage their money.
Money can be a scary thing, but that fear can be reduced through learning. The purpose of this workshop is to simplify and educate on how you can gain financial confidence and reduce the stress that comes with managing money.
Aaron A'Vant is a Rhode Island native who is dedicated to providing education on Financial Clarity to the communities that he cares about. Financial clarity, which can be liberating, means never having to agonize over your financial decisions. It's understanding why you make the decisions that you make, which in turn provides financial confidence and helps reduce stress during challenging times.
When he's not educating people on how to be their best financial self, you will find him giving back to his community. He takes initiative and finds opportunities to fundraise and organize for initiatives and organizations he cares about. Aaron is currently on the Community Advisory Board for the Rhode Island Black Business Association.
To register for this event, click here.