Black In Business In Rhode Island
Black In Business In Rhode Island
Tuesday, January 26, 2021 (5:30 PM - 6:30 PM) (EST)
Description
*This event will take the place of RIBBA's Monthly General Membership Meeting*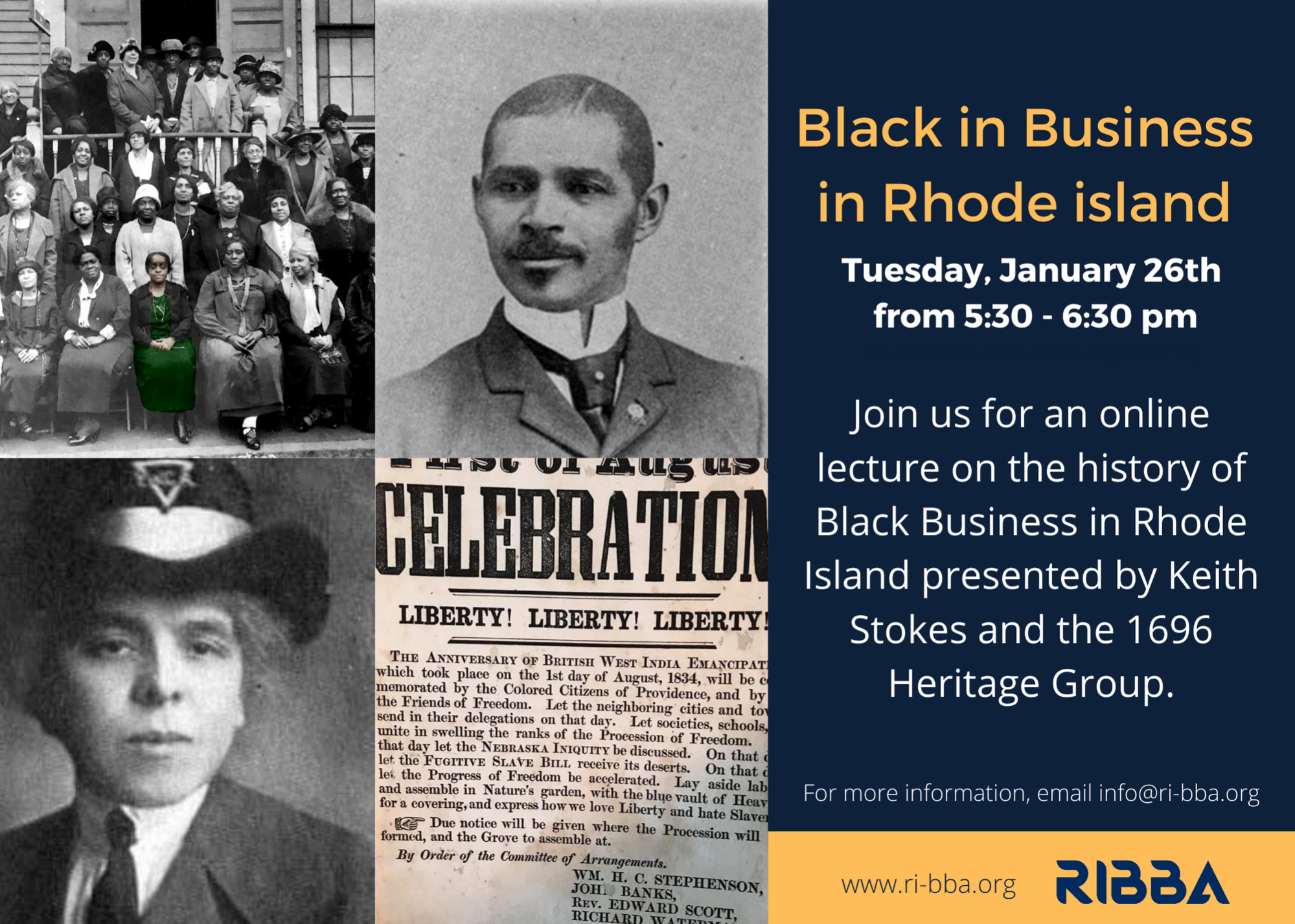 Join us for an online lecture on the history of Black Business in Rhode Island presented by Keith Stokes and the 1696 Heritage Group on Tuesday, January 26th from 5:30 - 6:30 pm.
History is the collective memory of its entire people and throughout the year, citizens must recognize the important roles that people of all walks of life played in the building of our city, state, and our nation. The documented contributions of African American men, women, and families to Rhode Island's civic and economic well-being is a story worth sharing, particularly during these present times of social and economic unrest.
The Power Point presentation will include historical images of Black people, events, places of business and business cards from various public and private collections. There will be an emphasis on how Black people from Africa and West Indies would arrive in Rhode Island enslaved and free bringing with them their learned cultural and trade skills. These entrepreneurs would become the leaders in the formation of early Black civic, religious and political organizations across Rhode Island including masonic groups, women of color clubs and leading civil rights organizations led by the NAACP, Urban League and the Rhode Island Black Business Association to this very day.
To register for this event, click here.